PK-TEST enables 6.05mm longer than
the conventional 0.001mm Graduation
type.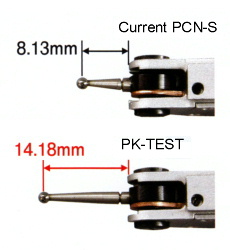 Hold by attached Dovetail Stem in
dovetail groove.
Hold by 3 ways which is upper face,
lower face and back face.
There are 3 kinds of diameter ƒ³4,
ƒ³6 and ƒ³8mm.
( PK series is including ƒ³6mm as
standard but you can also choose
ƒ³4 or ƒ³8mm. )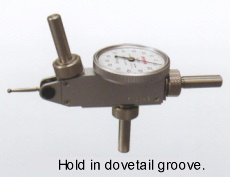 In PK series, adopt new body and base
metal for 3 points fixing screws from
2 points fixing screws, which more
strengthens the fixing force.