HOME > Product Information > Gauge Testers
Cylinder Gauge Tester Model CCT-2
( Cylinder Gauge Testing Equipment )





This is a calibration tester used exclusively for cylinder gauges having a high precision
micrometer with the minimum scale of 1 µ m.
An outer cylinder is held erectly so that deflection may not affect the measurements
and a center rod for pressing is provided on the moving bed in order to prevent from
errors due to the difference of measuring force.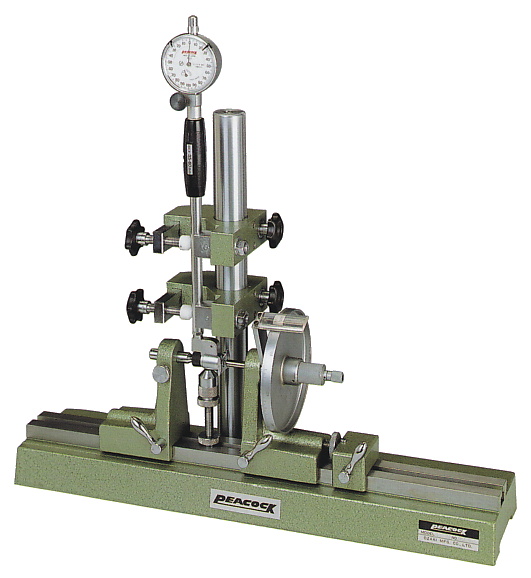 Specifications
Model
Micrometer head
Forward Accuracy
( µm )
Feed per revolution
( mm )
Spindle tip
Graduation ( mm )
Measurement Range
( mm )
CCT-2
0.001
20
under ±1
0.5 / rev.
Carbide chip

Cylinder gauges to be possibly inspected
All the cylinder gauges of JIS B 7515 Standards
All the CC and CG models of "PEACOCK"
ø6 - 10mm
ø18 - 35mm
ø50 - 100mm
ø160 - 250mm
ø10 - 18mm
ø35 - 60mm
ø100 - 160mm
ø250 - 400mm


Component Names

Copyright(C) OZAKI MFG.CO.,LTD. All Rights Reserved.